Spotting the 'best-in-class' energy-saving products isn't that easy with the A+++ rating appearing on so many models, and other efficiency labelling schemes, such as Energy Saving Trust 'recommended', only required to meet rather unchallenging criteria. To address this we've introduced the 'Sust-it GreenPlug Awards'. Our awards are only given to products that have topped, or have appeared in, Sust-it's Top 10 energy efficiency charts. Unlike other energy-labelling schemes, we highlight only the 'Best-in-class' products.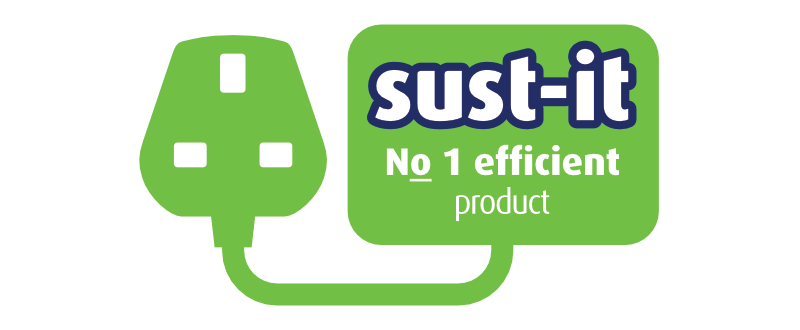 How is it awarded?
GreenPlug Awards are given to promote energy efficient products that achieve the highest rankings within Sust-it's efficiency charts, in any given category. Each product must have reached No. 1 or entered the Top 10 and maintained its position for a minimum of 30 consecutive days.
Would you like to know more about our 'best-in-class' energy-labelling scheme? Please follow this link…
See the most energy efficient...
← SWIPE →